We're a passionate organization filled with passionate individuals.
ABOUT US
HISTORY
THE REAL ESTATE BROKERS ASSOCIATION OF THE PHILIPPINES (REBAP) GREENHILLS CHAPTER
REBAP Greenhills has established itself as the leading property portal and professional association in the Philippines. We are a reputable, dynamic, and fast-growing company in the Philippines. We consist of a team of diverse real estate experts all working together with the aim of providing a one-stop solution to the needs of our clients.
We provide services catering to both sellers, lessors, property owners, buyers, and lessees in the Philippines or for those who are planning to relocate and work in the Philippines.
Recognizing the fact that every client is unique and has specific requirements and needs, REBAP Greenhills works with the concept of an individualized, customized service. Emphasis is placed on a very specialized one-to-one solution for we take the initiative to understand everyone's preference and specifications.
HISTORY OF REBAP Greenhills
In August 1987, despite the risky environment stemming from a coup attempt, a handful of optimists gathered together to plant a seed.
That seed has grown. REBAP Greenhills Chapter is a non-stock, non-profit organization that survived decades of the real estate industry's cycle of the "boom and bust" as well as the industry's "highs and lows."
The tree bore has borne fruits. From the multitude of its members, REBAP Greenhills shall undoubtedly continue to be nourished by the dedication and labor of those who have genuinely embraced its rule by heart.
HISTORY OF THE REAL ESTATE BROKERS ASSOCIATION OF THE PHILIPPINES (REBAP National)
Four decades ago, a group of concerned and dedicated licensed real estate brokers bonded together and dedicated themselves to pursue their common objectives of truly professionalizing the real estate industry and raising the level of ethical standards of licensed real estate practitioners.
With this noble purpose in mind and adhering to the ideas they firmly believed in, they established an entirely new association known as the Real Estate Brokers Association of the Philippines, Inc. (REBAP).
To fill the specific needs of investors, buyers, and sellers of real estate, REBAP instituted a class of expert real estate professionals called "Certified Real Estate Brokers" or CRBs for short. Every CRB is an expert in listing, negotiating, selling, investments, taxes, and other real estate-related matters and is ready to render services to the community he circulates in. Each is a part of a larger network of real estate professionals.
REBAP was formally registered with the Securities and Exchange Commission on January 4, 1979, as a non-stock, non-profit, non-sectarian, and non-political corporation. CRB Rafael Pula was elected the first Chairman to head an eleven-man board of directors composed of CRBs Alberto Filamor, Carlos Beloso, Virgilio Gener, Razul Requesto, Victorino Soliven, Francisco Saez, Jr., Alejandro Manio, Ernesto Maloles, Edgar Pascual and Bonifacio Regalado. The board, along with Eliseo Cordero, Fernando Lising, Ruben Tiosejo, and Zenaida Panlilio, were signatories to REBAPs Articles of Incorporation.
As early as its beginnings, REBAP has made its presence felt in business, government, and other sectors of society by constantly articulating its stands on issues affecting the real estate industry and the public which it serves. Through the years, the association steadily grew in membership and gained recognition as a vigilant, innovative, and resolute group.
Today, REBAP is a strong force of more than a thousand regular and associate members spread over forty chapters in Metro Manila and the provinces. It will continue to expand by establishing more chapters in key areas of the country's eighteen regions and invite to its fold the still many licensed real estate brokers who desire to pursue the same goal as the organization, and ultimately find fulfillment in their real estate careers.
MISSION
To develop a network of Real Estate Service Professional of the highest ethical standard; To advance knowledge and enhance members' skill in real estate service practice; To Provide an opportunity-driven business environment for it's members; In doing so, REBAP aspires to meet the needs of it's stakeholders.
VISION
"To be the most solid network of Certified Real Estate Brokers committed to excellence in the practice of Real Estate Service Profession."
OUR CORE VALUES & COMPETENCIES
Competency
The Real Estate Brokers Association of the Philippines (REBAP) Greenhills Chapter's Program combines business and academics that stimulates members' practices in the real-world during immersion and hands-on trainings. In the process, the membership program equips its members with the essential knowledge, target-specific skills, and professional work attitude necessary to transform the challenges of real estate industry into sound business opportunities and socially responsible undertakings.
Core Values
The Core Values (Integrity, Competence, Reliability, Ethical and Responsibility) that its members work on and adheres to, aims to develop the Real Estate practitioners into the competition front. Members constantly meet the bare minimum standards, with their respective licenses in effect and proactively engage in both business management and educational endeavors. This secures the public of being served by highly professional members who are conscientiously analytical, have excellent communication skills, are ethical and show true concern solely of the public interest.
"YOUR POSITIVE ACTION COMBINED WITH POSITIVE THINKING RESULTS IN SUCCESS."
OUR LEADERSHIP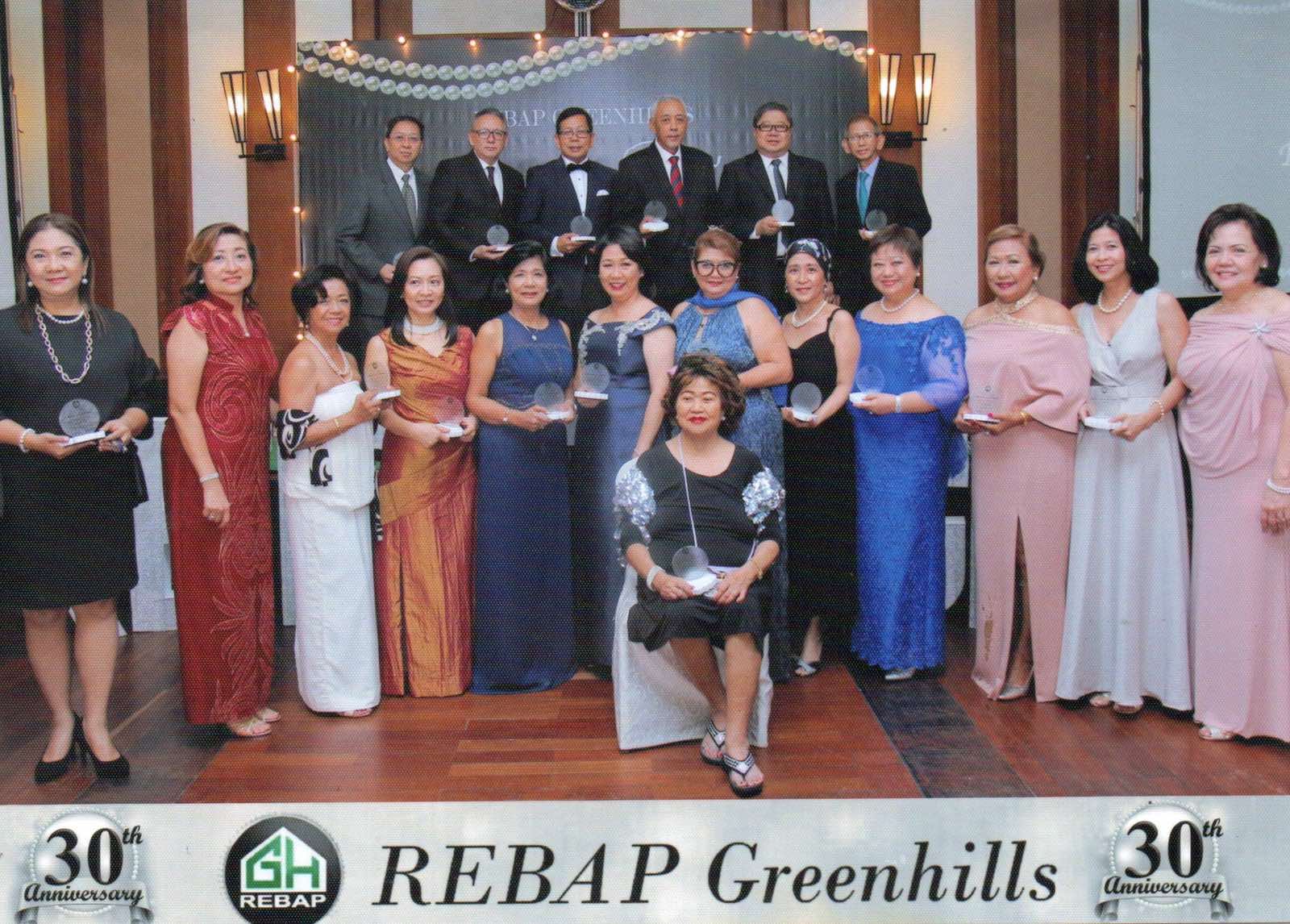 Our leadership council and serving Board of Trustees is a deliberate mix of academic practitioners who deliver the strong foundations of the real estate service practice and well-experienced practicing members who serves as mentors and provide its members with reasonable and legally bound solutions. The academic practitioners as a whole, have both consulting and corporate experiences; they obtained decades-long real estate active practices and some acquired doctorate and master's degrees. Being experienced real estate practitioners and executives, aside from having advanced degrees, mainly MBAs and Real Estate Consultants and Appraisers, are seasoned professionals familiar with the realities of diverse industries and at the same time grounded in the rules and regulations of the Real Estate Service Act.
OUR MEMBERS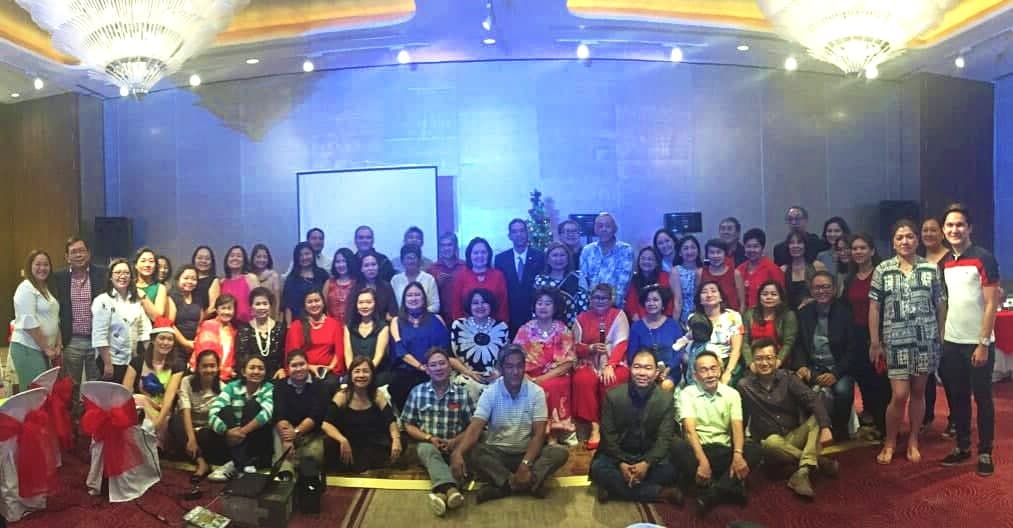 Members of our Chapter, licensed Real Estate Brokers pursue private and corporate practice – specially in General Brokerage, Pre-selling Marketing, Conversion of land-usage & Operations and Realty Management. They also venture startup partnerships, build and sell development projects, emerging real estate markets, and professionalization of real estate development management systems.